Blood pressure checks at barber shops and beauty salons expands into Buffalo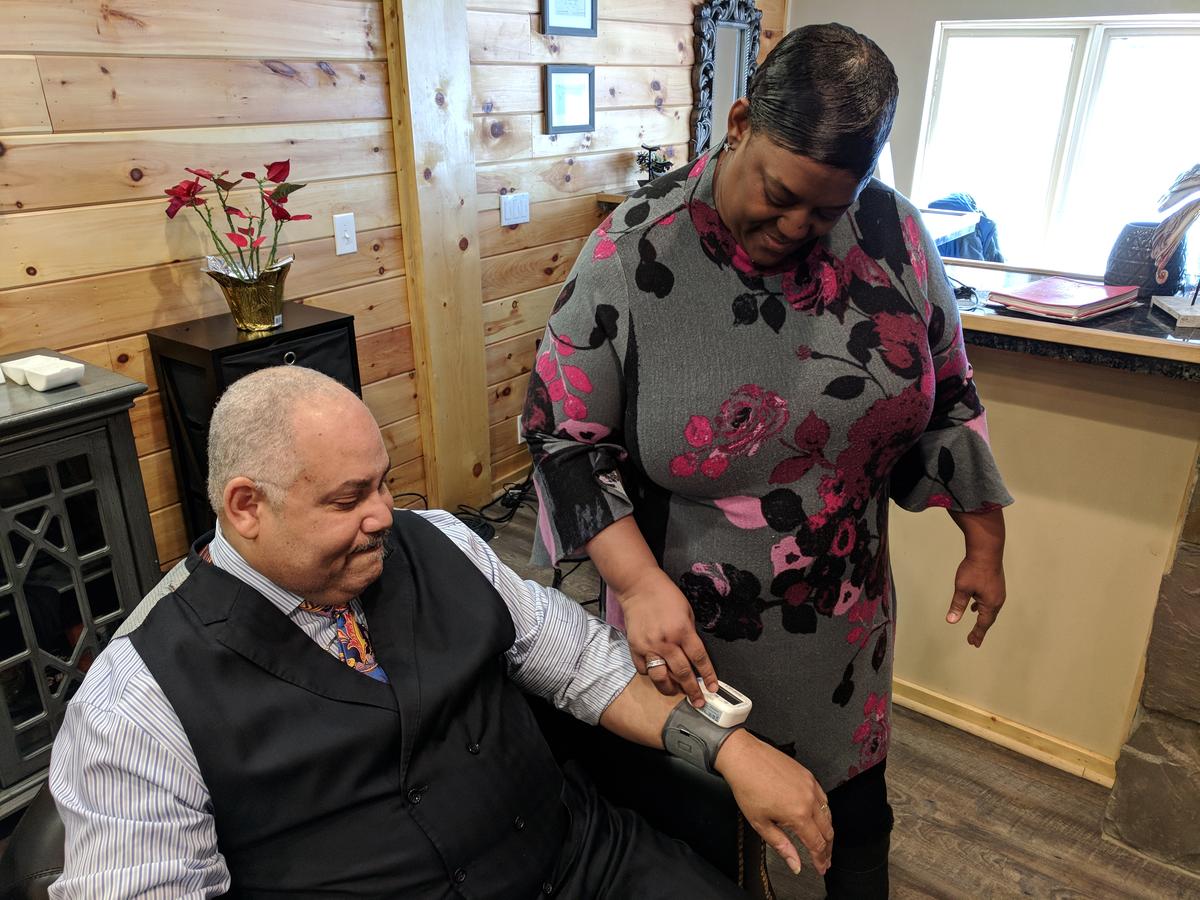 In an expanding grassroots health care program, six of Buffalo's barber and beauty shops are now home to free blood pressure monitoring and health resources.
http://news.wbfo.org/post/blood-pressure-checks-barber-shops-and-beauty-salons-expands-buffalo
In the cozy settings of the Black Butterfly Salon and Spa, you can get your hair cut, have a makeover, and even take a steam in the sauna. Now, you can also get your blood pressure checked.
Black Butterfly recently joined a list of six barber and beauty shops in the city offering the free health service as part of Millennium Collaborative Care's "B&B Health Stops" initiative. In the front of the salon, clients waiting for their appointment can sit in comfortable chairs, slip on the small, easy-to-use wrist cuff monitor, and get a reading of their blood pressure.
Black Butterfly Co-Owner Carla Foster estimates that of the six or seven clients who visit each day, about half are trying the monitor, and it's already having an impact. One woman checked herself last week and found the first reading she took was high.
"And so we did it three times," recalled Foster. "We had her relax, and we did it three times. And I'm like, 'you might need to go to the hospital just to be safe.'"
Foster said the client was very responsive to her advice.
Foster's business partner, Robin Hodges, said stylists and beauticians are like therapists – clients will talk to them about every subject, including health. Common topics include weight, diabetes, and hair loss. But with a mostly African-American clientele, predisposition towards cardiovascular disease is a big concern, too.
The Health Stops initiative began last summer with six shops in Niagara Falls, where a partnership was established with the Community Health Center of Niagara for clients to find care needed beyond the blood pressure checks. In the Buffalo area, the program has found a new facilitator for similar services.
"We've chosen to operate in partnership with National Witness Project, which is a community-based organization that assists patients to get connected to primary care [and] address any barriers, whether it's transportation or even if they don't have insurance," explained Community Health Worker Coordinator Ebony Patterson-White.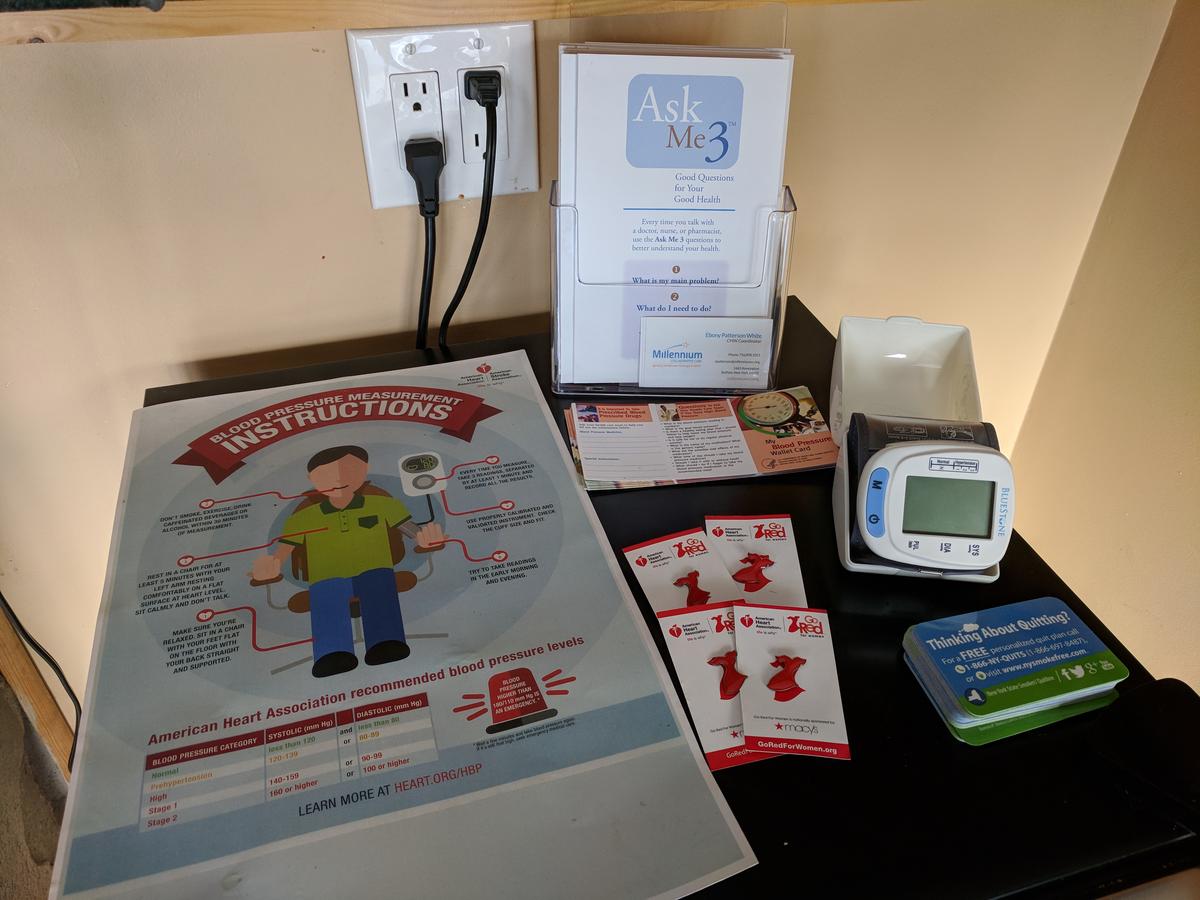 Along with the blood pressure cuff, users of the health stops can find a wallet-sized personal blood pressure record, information on quitting smoking, and a new addition –brochures from the "AskMe3" program. AskMe3 reminds people when talking with a doctor, nurse, or pharmacists to ask, "What is my main problem? What do I need to do? Why is it important for me to do it?"
"Those three questions actually get people not just through the gateway, but to an understanding of why it's important for them to participate in their own healthcare, and then to be self-impactful," said Pastor Kinzer Pointer, chair of Millennium's board of managers.
The brochure also includes a detachable card people can carry with them, and help guide them through the health care process.
In the future, sites like the barber and beauty shops will be used for focus groups on other health topics like colorectal and breast cancer. It follows the initiative's original plan to make hubs of activity into places where people can get educated and engaged in their own health, and Millennium's larger strategy of using local wellness resources to build trust between members of the and health care providers.